San Andreas Clinic
THERAPIES IN PERSON OR REMOTELY

Spiritual treatments below can all be received in person or remotely
remote treatments like this start with face to face time, followed by the treatment, with a follow up chat.
We run a free healing clinic once a week, where we are happy help anyone who needs or wants this.
• Reiki Treatments
• Shamanic Work
• Earth Medicine
––––––––––––––––––––––––––––––
Reiki Treatments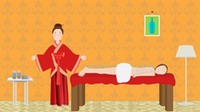 Reiki is a deeply relaxing and healing treatment, activating the  body's own natural healing responses. It is useful for all sorts of conditions, helping you to move towards balance and wholeness.
The special thing about Reiki are the symbols, which date back to the Veda's, ancient text's written in sanscrit the oldest writings on earth, the symbols relate to the elements, earth, air, water, fire, of which we all contain in our bodies.
Usui Sensi the founder of Reiki gave these to the world with his healing system which he received on Mount Kurama a power point in the world with a deeply spiritual history.
One hour Reiki session  – 40 Euro
––––––––––––––––––––––––––––––
About Shamanism
Shamanic practise goes back tens of thousand of years, having roots all around the world in many different cultures. 
Shamanic teaching tells us everything that exists has a spirit, and we are spiritually joined with the Earth, Nature and all of Life.
Many of us today feel a deep longing to experience this unity. When in a Shamanic journey we can communicate with animals, plants, trees, birds, insects, the elements, the moon, stars, the sun, anything that exists. We then experience our connection to all life.
Shamanic Healing Treatments

I can make a Journey for you, for Healing, including Extractions & Soul retrieval, also Ancestral Healing, Community Healings, Earth Medicine for Homes, Towns and Villages, including the Soul Retreivel of a place if needed.
From 50 Euro
About Shamanic Extractions

––––––––––––––––––––––––––––––

BODY WORK THERAPIES (Women only)
• Massage & Aromatherapy Treatments
• Lymphatic drainage massage
• Natural Facelifts
Massage and Aromatherapy are often under estimated, they can be so helpful for many conditions, an internal body workout! Effective in toning the body and nervous system, elimination of body waste through the kidneys, bowel, skin and lungs, improving respiration, blood circulation, relieving pain, easing stiffness, speeding up metabolic rate, delaying facial wrinkles and nourishing the muscles.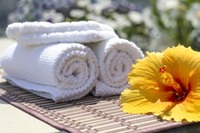 As well as this physical side, the essential oils used all have their own therapeutic qualities and using only organic oils makes them more efficient in every way, chemically and emotionally.
Aromatherapy Massage
Back, Shoulders and Neck
Individual areas that need working on, e.g. Scar Tissue, Tummy after Childbirth, top of Chest, top of Arms or Legs.
One hour – 40 Euro
One and a Half hour – 50 Euro
Lymphatic Drainage Massage
One hour – 40 Euro
Moroccan Hammam Treatments
Using African Black Soap and Argan Oil
This treatment begins with an exfoliation to the legs arms and back using Organic African Black Soap, aplication of one of our face masks, showr in between, followed by an Aromatherapy massage to legs, arms, back and face with our Organic Argan Oil  – 50 Euro
––––––––––––––––––––––––––––––
'Naturelift' face treatment
1 hour session – 40 Euro
NatureLift is a unique treatment, combining deep tissue massage and healing. 
From her experience as a practicing aromatherapist and healer, specialising in deep tissue massage, Julie has developed a technique for the face and neck, combined with Reiki healing. This treatment reduces lines and uplifts muscle tissue.
The massage element of the treatment was originally designed for treating scar tissue and burns and takes blood and lymph to as many parts of the skin and muscle tissue as possible, areas that have become dry and lined will have improved tone and elasticity.
This prepares the skin and muscle tissue, allowing maximum benefit from the healing which follows.
Results
Results from trials have been very successful, and a difference should be seen and felt after only one treatment, although for maximum benefit 3 or 4   treatments are recommended, dependant on skin condition and age
To maintain the effects, a periodic refresher treatment is recommended.
NatureLift is totally natural and non-invasive.