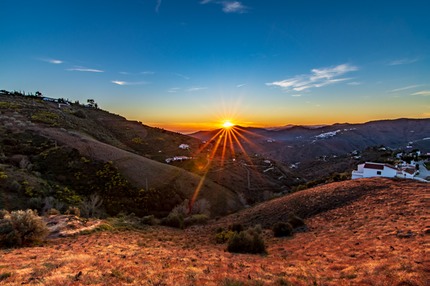 A holistic and spiritual retreat

We have over 30 yrs experience as healers and teachers, 
60 yrs between us. 
Learn to be a Teacher, be inspired
We offer workshops, courses, therapies, meditations, & ceremonies, in a beautiful and loving environment in the mountains of Andalusia.
Or just stay with us for a holiday and enjoy some of Robs vegan cooking, its delicious.
 WORKSHOPS & COURSES:
Shamanic, Reiki, Earth Medicine, Making Smudges & Brushes from the garden with intention, Meditations, Distilling flower waters, Medicinal & body products made from the garden.
WE MAKE:
Organic or wild body products, medicinal balms, lip balms, spirit bath products and more.
_______________________________________________________________

_______________________________________________________________
Testimonials
"Thank you so much Julie for everything, it was a magical weekend".
dezwartepearl
"We had an amazing time and learned so much. Looking forward to seeing you again soon".
Tracey
I completed the Shamans path with Julie some five years ago at her exceptional home in Competa. Excellent training in a wonderful sacred atmosphere, beautiful surroundings and views, and beyond kind support ever since. Their own home grown fruit and vegetables, cooked and presented beautifully by Rob, added to their very generous welcome made this a very special time in my life. Count myself blessed to know them both". 
Shelly
"I attended the Reiki levels one and two with Julie in October and found it to be one of the most moving experiences of my life. I previously knew nothing about Reiki, just had a sense that I would know how to do it with the right guidance. Julie provided a warm and inviting space to teach me the skills I needed. She is knowledgeable and kind, giving you just enough to begin but not too much to dull your own intuition. My instincts were honed and I felt very much and very quickly like I now had a way to contribute to the world in a meaningful way. The lessons were concise and hands-on. I learned an incredible amount in the three days we spent together. I have since been developing my Reiki work and have Julie to thank for opening up a sense in me that I never knew I had. I recommend the experience-Rob's food is wonderful. Since eating such clean and healthy food, I adopted a fully vegetarian lifestyle shortly after the course. (not quite vegan but working on it!)I slept in a room with a wood-burning stove and there was always more than enough coffee(very important detail!). I cannot recommend this enough- they are two of the loveliest people I have worked with". 
Erin
• Shop 
• Friends of Reiki San Andreas